Alice E. Wilson, MD, FAAP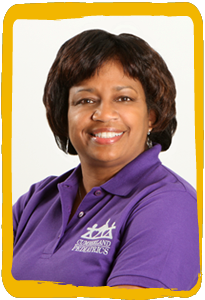 Dr. Wilson earned her bachelor of science degree from Spelman College. She is a graduate of Emory University School of Medicine and remained at Emory for her residency in pediatrics. She is board certified and a fellow of the American Academy of Pediatrics. Dr. Wilson served as assistant professor of pediatrics at Texas Tech Health Sciences University and as a clinical professor at Walter Reed Army Hospital.
Dr. Wilson has over 15 years of private practive experience. After 7 years of owning her own pediatric practice in Milledgeville, Georgia, she relocated to Atlanta to be closer to her family. She is involved in numerous community service projects including one very dear to her heart, mentoring the pre-med students at Spelman College. As a pediatrician, she feels it very important to build long-lasting bonds with her patients and their families.